Dr Renaud & Kleraderm Facials
Our decision to offer both skin care brands was reached following much research, testing, trials, thought and reading. Our aim is to bring to you, fantastic treatments, expert research, top quality ingredients and great results. Our reasons for choosing…….
Dr Renaud – For 70 years, Dr Renaud laboratories have been pioneers in transforming the most effective and most sensory natural ingredients, adapting them to the various needs of the skin. This pioneer brand in natural cosmetics, attentive to women and their skincare needs, has created over the decades cult products, organised in easy to understand and to use ranges.
Kleraderm – Products derived from a history of hard work, geniality and determination. Founded in 1981 by a chemical genius, Dr.Ioannis Apostolopoulos. Day by day, exclusive expertise and scientific know-how coupled with enthusiasm, passion and commitment makes Kleraderm an international, trusted top player. Daily the selected network builds up a strong and continuous expansion of the real "Made in Italy" Quality by Kleraderm worldwide.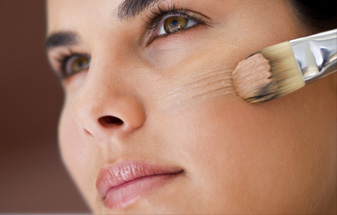 Hair & Make-up
We offer both hair and make-up for special occasions and weddings. We invite you to enjoy trial treatments prior to the big event to ensure the "perfect look" is achieved. For make-up we use jane iredale® mineral cosmetics which provide flawless coverage while caring for skin. This range is so effective, it is used by professional make-up artists and worn by celebrities the world over.
The wide range of products contain no harsh chemicals, artificial dyes or fillers so they can be applied immediately after treatments.  Only the highest grade minerals are used, and the natural pigments reflect light to give a gorgeous soft-focus effect!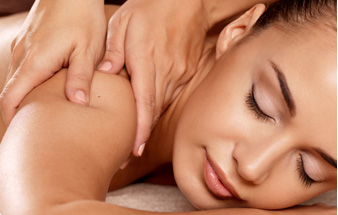 Swedish Massage & Aromatherapy Massage
Swedish body massage is designed to work on the muscles, helping to ease muscular stress and tension. Your skin will be nourished and moisturised, the circulation and lymphatic drainage is improved. Relax and unwind as your stress and tension melts away.
Aromatherapy Massage incorporates the use of essential oils, which will create a powerful holistic treatment working on the body as a whole. Aromatherapy provides a deep, therapeutic massage helping the body to maintain itself and the client to achieve balance and harmony in their lives.
Welcome to Taylor Made Treatments
Taylor Made Treatments Ltd; designed with you, the client in mind. All of our treatments are performed to an excellent standard, from a quick eyebrow shape, to our heavenly ninety minutes of hot stones and aromatherapy body massage.
Our salon on West Street in Buckingham consists of five treatment rooms, a large reception and retail area, four manicure stations, three pedicure stations and a St. Tropez spray tan unit.
Relax and unwind at Taylor Made Treatments as our therapists take you on a sublime journey of peace and tranquility. Leave your worries and stresses at the door and put your mind, body and spirit in our capable hands. We guarantee you will leave feeling thoroughly relaxed and refreshed at the end of your day.